Lisa Mckee
<<Back To Design Team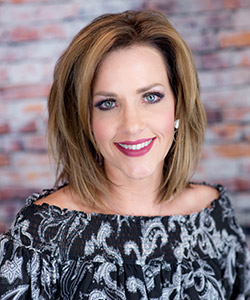 I have devoted over 17 years to this industry, during this time I've advanced my skills with hands on workshop's and trade shows. I am currently an educator for Kuene and have had extensive training with Kuene's color line and professional hair care lines.
I have attended classes from Paul Mitchell, Unite, Martin Parsons and Tigi. Most recently I have became a Keratinologist (Keratin Smoothing System) and also I just received my certification to become a So-cap Hair Extensionist .
I have received awards for coloring hair and product knowledge. That has awarded me to travel for more education. In February of 2013 I became a certified educator for babe hair extensions. I love my career and I am enthusiastic everyday about what I do. My goal is to keep my clients up to date and looking great!