Mimi DeCristofaro
<<Back To Design Team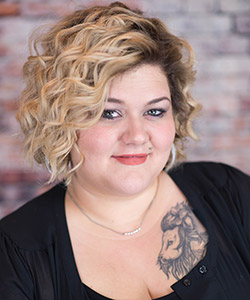 I began my journey of fulfilling my life-long dream of becoming a hairstylist just over 6 years ago. Once I opened those doors to this world of fashion, I have continued to educate myself.
It is important to me that I maintain and learn the how- to's for every style out there. From the 80's to our most recent trends. Keeping up with my education allows me to have a large variety of knowledge in all of my crafts. I take pride in the fact that I am able to step outside the box with my most creative clients, then turn around and stand side by side with most conservative clients, sending them both home with exactly what they are looking for. I specialize in everything from color, cuts, up-dos, to perms.
I am also a certified Brazilian Blowout Specialist. I have been with L.L. McKee Salon for over two years now and I am more than excited to see what my future has instilled for me at my new home.